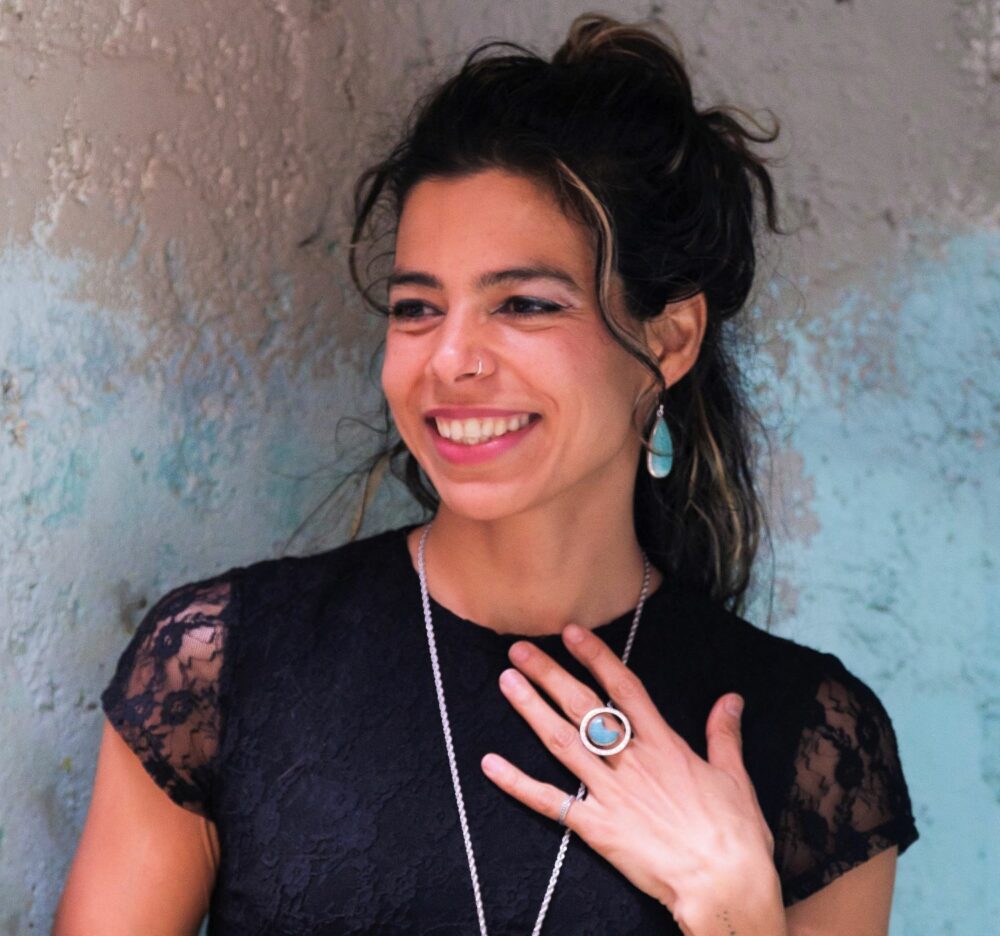 Offer Your Customers the Moon!
Our wholesale silver gemstone Luna Halo Ring is a unique designer piece that dances with the sacred moon herself. Our customers have made this a best seller.  
Have you ever seen a rare Lunar Halo in the night sky? A Lunar Halo appears when the glow of the moon refracts off ice crystals suspended in the clouds, causing the moonlight to twist inward, forming a perfectly bright circle of reflected light that surrounds the silvery moon in a misty glow.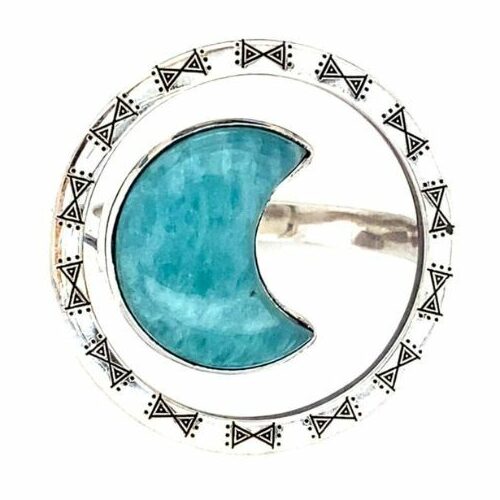 One night as I gazed at the impression of moonbeams dancing within their sacred Luna circle, I felt the vibrant moon energy penetrate into the edges of my soul. Inspired by this magical occurrence, I was moved to design this sacred symbol of the  Luna Halo to add to our Moon Lovers Collection of wholesale sterling silver gemstone spiritual jewelry.
It is a unique meaningful jewelry piece that uplifts the wearer. The  Lunar Halo guides us inward to shine our internal light in the darkness.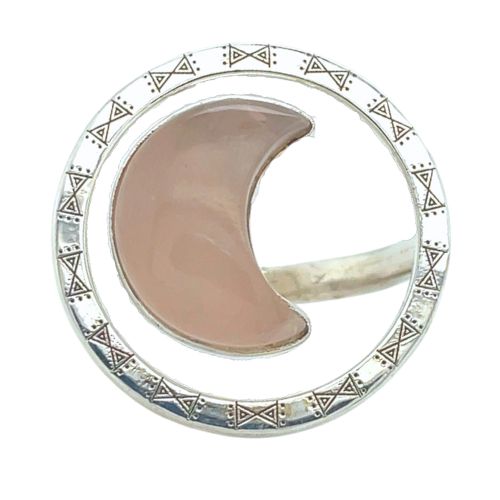 The artisan hand-made engravings on the sterling silver halo around the moon are my inspired tribal symbol of the ice crystals that surround the moon. Floating in the middle is a glowing, high-quality genuine gemstone we had cut in the shape of a crescent moon.  
We currently carry this exclusive design in bright blue Amazonite,  glowing Labradorite, ethereal Rose Quartz, and 'Purple Haze' Kammererite.