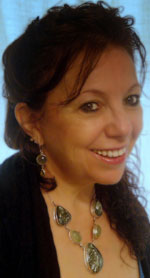 Welcome To Esprit Creations Family
We are a wholesale family business that manufactures, distributes and designs fine sterling silver gemstone jewelry since 1993. We do not retail because we do not want to compete with you, our customer.
As the owner, designer, and a GIA Gemologist, I enjoy searching out and selecting the most remarkable consciously sourced gemstones from all corners of the globe. Our reputation is built around our exceptional gemstones, meticulous settings and exclusive designs. Our customers especially look forward to our high glowing Rainbow Moonstone and Labradorite.
My daughter Jamuna and I create meaningful designs that compliment the spirit of each unique gem. Our eclectic inspiration comes from the many places we visit, the interesting people we meet, and the rare natural gemstones we discover.
We work closely with artisan families in India to bring you distinctive handmade designs that impress your customers and increase your sales. India is my partner's homeland so our personal connection with the artisans enable us to keep our jewelry moderately priced with matchless quality. Our family actively supports and sustains educational and care projects there. Through the years we've helped the artisans develop their business ensuring Fair Trade policies. Together we share in each other's success.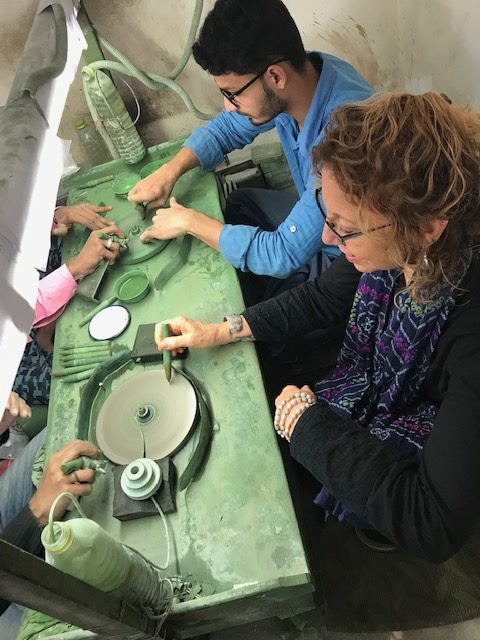 Working with our Artisan Family
Our relationship with you, our customer, is equally valuable to us. We look forward to helping your business flourish by adding pizzaz to your inventory through our latest trendsetting jewelry designs and irresistible gemstone combinations.
View our 'New Arrivals' category as we are continuously creating and adding to our collection.
Feel free to call or email us with any questions. We love hearing from you and enjoy getting to know you personally so we can better serve your business needs.
Enjoy the Journey With Us