Our Esprit Creations Team Are Animal Lovers!
We came with bags full of treats for the animals and were warmly received with so much love, enthusiasm, and many
licks!
We are happy to now be regular donors at Rooterville Animal Sanctuary. It is a grassroots organization that rescues all types of abandoned or abused farm animals and gives them a comfortable, forever home. We are very excited to help them, through our Esprit Creations family business, as they are local to our area and their cause is close to our hearts. Along with their friendly animals and inviting atmosphere, they also have a charming boutique that carries Esprit Creations wholesale sterling silver gemstone jewelry. 100% of the sales from their store go back to caring for the animals. Our contribution to Rooterville Animal Sanctuary goes along with our lifestyle and desire to spread awareness that all creatures, regardless of how big or small, deserve to be treated with kindness and care. As our wholesale, artisan hand-made sterling silver gemstone jewelry business grows here at Esprit Creations, we hope our donations will make a significant impact in spreading empathy for the healing of our Earth planet.
To learn more about this compassionate organization visit:
https://rooterville.org/
♡♡♡♡♡♡♡♡♡♡♡♡♡♡♡♡♡♡♡♡♡♡♡♡♡♡♡
This inspiring video was made by my daughter, Ganga Devii Sheth, portraying her ongoing projects of caring for poor widows in India. Our family business Esprit Creations is actively involved in these and other programs that support educational and care projects for those who are in need.

Esprit Creations family is dedicated to supporting and sustaining education and care projects.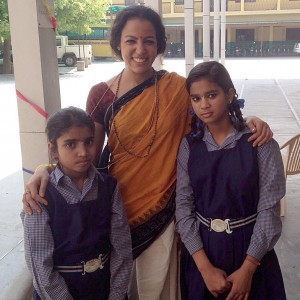 Elaine's daughter Ganga with Dali and Dina.
Esprit Creations supports and sustains educational projects that help underprivileged children complete their education and work skills. We are actively involved in care projects that facilitate the distribution of free food, clothes, and personal amenities as well as finding job opportunities for the adults of needy families.
Our daughters Ganga and Jamuna have volunteered at the village schools and animal shelters ever since they were children. Now they organize large food and clothing distribution to children, families, and widows in need.
Our family's motto is, "We give our best to the world."