By listening to your jewelry business advice, concerns and experiences we are able to keep up with the times in styles and standards. Elaine and Jamuna conscientiously apply what your customers want in their jewelry creations. EC jewelry reflects the best in each of us.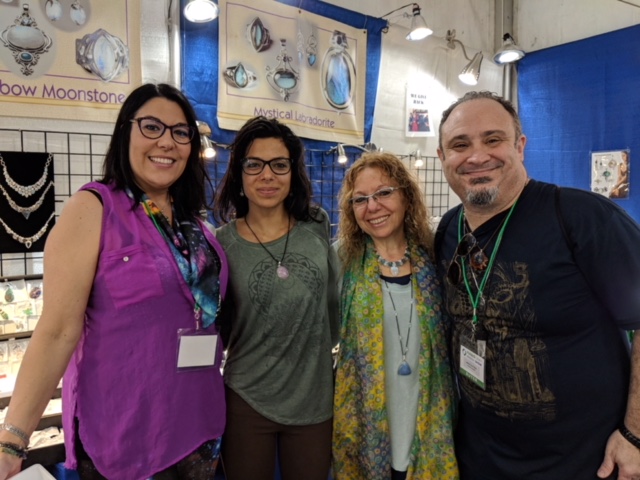 The best advertising is the satisfaction of our customers.
"Since this was my first time ordering, I wasn't quite sure what to expect. Everything is beyond my expectations! I can't say enough about your products! I am thrilled I found you! Your new life-time customer." -Kim, Store Owner, Ca.
"Elaine knows how to harness the power of the stones with her conscious combinations and designs. Her jewelry creations express a sweet vibration that attracts and inspires my customers… and she is so pleasant to work with." – Rhianna, Store Owner, N.Y.
"Thank you so very much for adding such beauty and value to my shop, which had its best year EVER because of your jewelry!" – Laura, store owner, Va.
"Your fabulous jewelry is flying out our door even in these challenging times. We need more soon." – Rose, store owner, Ma.
"Our customers are so impressed with the aesthetics and quality of Elaine's meaningful jewelry designs that they keep coming back for more, becoming regular, faithful buyers. We are thrilled to be part of a caring company like Esprit Creations that gives back to the indigenous community of artisans." – Christine, Store Owner, Ca.